SPIRITUALITY – On a Summer Friday – 9.30 p.m.
Embarking for ancient India… As I am sitting comfortably in a luxurious seat of the new A380 Airbus, I contemplate with wide open eyes the tarmac of Roissy-Charles-de-Gaulle airport. Lights flicker everywhere, illuminating the rising dusk. In the distance, the Parisian suburbs are lit up as if it were midday. Once more, I am perplexed about our Western lifestyles and this abundance of light coming straight from the nuclear power stations.
For several years, my intuition has told me that there is something else – something important – to seek over there, seven thousand kilometers away. Going back to the source, walking the path backwards, putting one's steps in the steps of the Buddha…
Take off!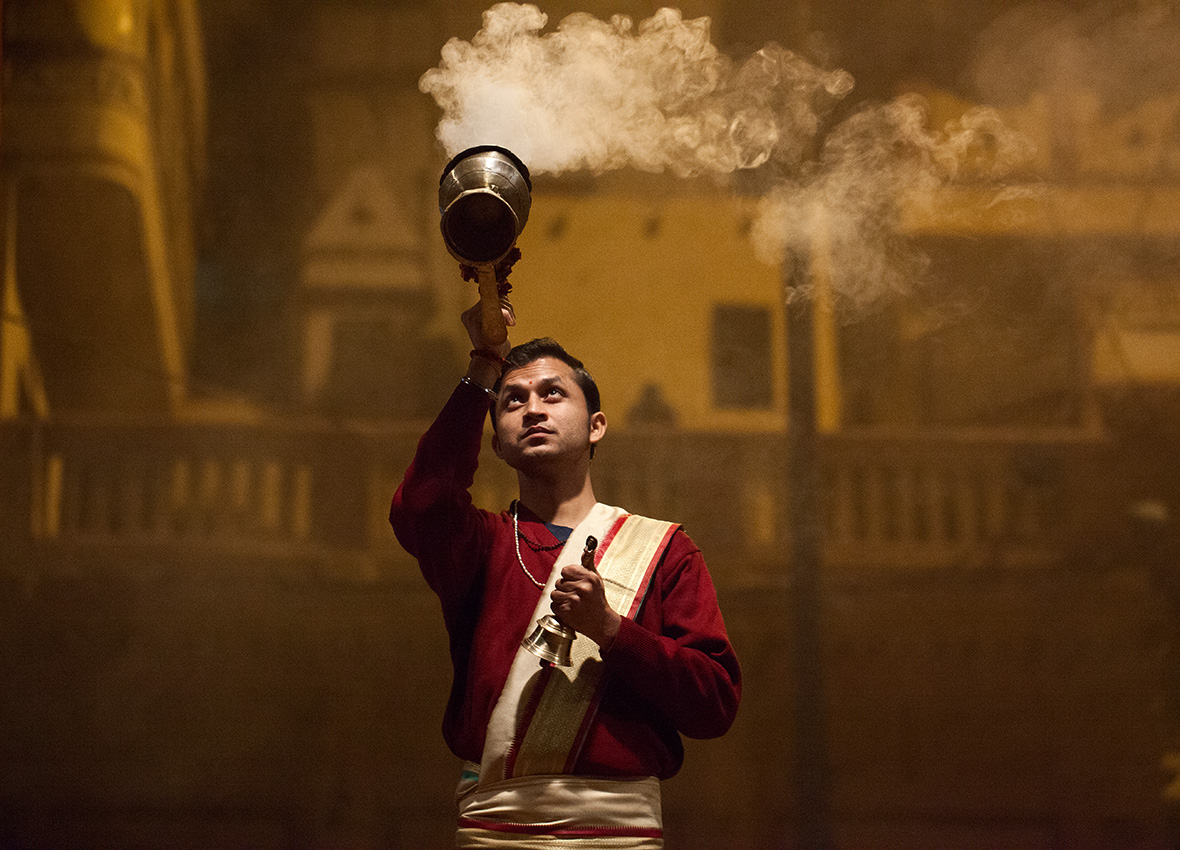 Crédits photo : Manuela Böhme – http://mboheme.tumblr.com/
In the night – 2.30 a.m.
India will not let itself be discovered without effort… We stop over at Doha, capital of Qatar, in an immense, almost empty, brand new airport. Two hours of waiting in the midst of luxury stores, shiny sports cars and bulging-eyed travelers. All is made to "create desire", as if thirst (trisna) did not reappear by itself, minute after minute, as a supercharged Phoenix! Lack, then desire, then a transitory satisfaction and again lack… The wheel of samsara is reflected on the rims of a sparkling Ferrari and I suddenly feel like a warrior: we do not want this world! The inner revolution is on its way and David stands joyfully in front of Goliath.
Sometime later – 10.00 a.m.
Here we are! It is the beginning of our trip in India, land of the venerated Shakyamuni Buddha.
There is a taxi outside waiting for us to head to Mangarai, a small village near Coimbatore, our final destination. I am travelling with B., an old friend of mine who is a hypnotist and a practitioner of the Tibetan Tantric way. The purpose of our trip is almost initiatory: spending 4 weeks in an aryurvedic clinic in the mountains, to practice an ancient ritual, the Pancha Karma.
Four weeks far away from everything, with minimal food, traditional health care with plants and most of all, long periods of time in silence to purify our body, our body-mind.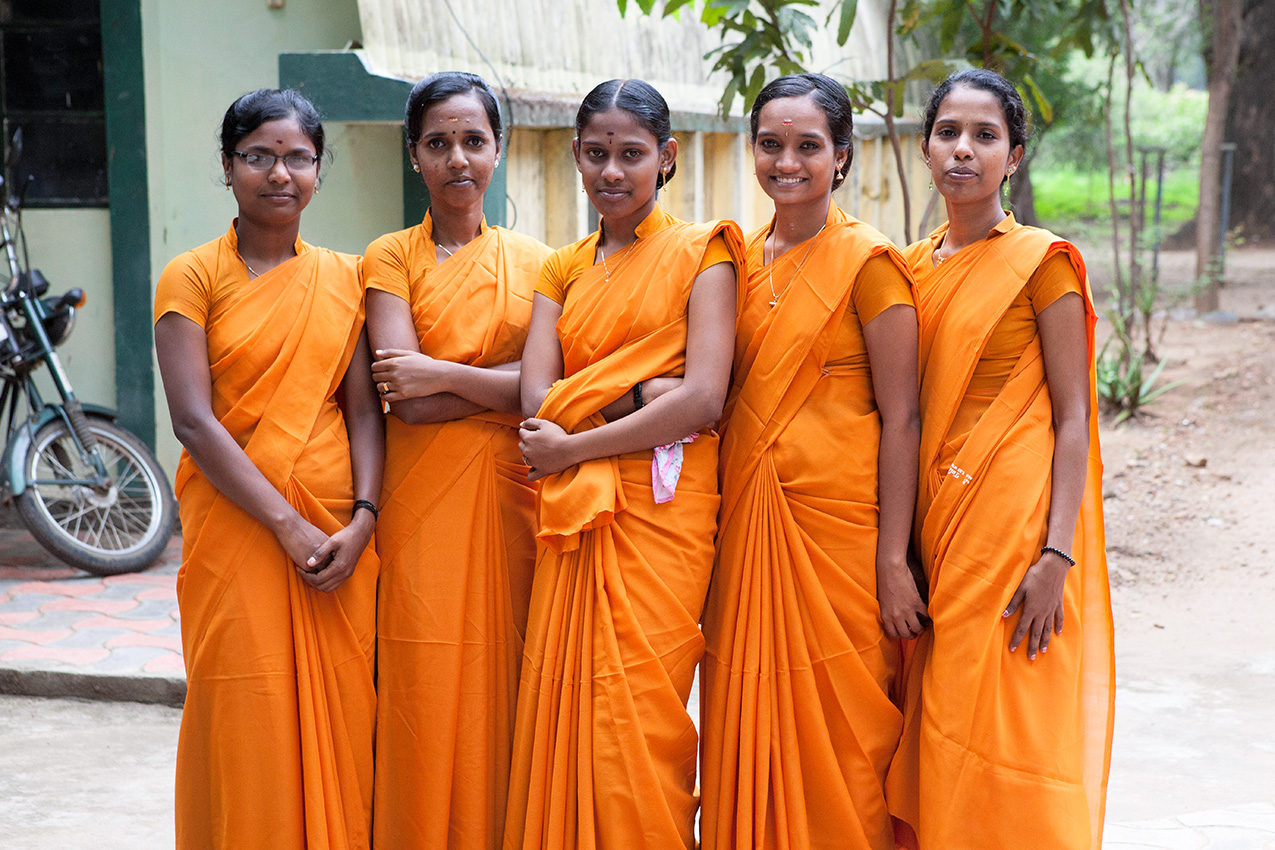 Crédits photo : Manuela Böhme – http://mboheme.tumblr.com/
Out of sheer coincidence, I find out that our taxi driver was also the driver of the ashram of Yogi R. whom I really wanted to meet. He phones somebody and then we resume our drive. Two hours later, everything going ever so smoothly, we meet the master.
He is tall, dressed in white, in the manner of Yogis, has a gray beard and vivid eyes. But what emanates from him right away, is a harmonious mixture of wisdom and kindness. The initial encounter is short because it is 12 a.m., the hour of mid-day meditation. Master R. invites us to be a part of it. A few hours only after setting foot on the land of Buddha, I find myself sitting in Zazen among friends; Indian Gods seem to be taking care of us.
Master R. supervises the ashram with two yogi companions, who are around sixty, like him.
All three of them are shining peacefully; they are a living promotion of the thousand-year Way of Yoga: a wonderful encounter with a shining aspect that will have a great impact in the following weeks!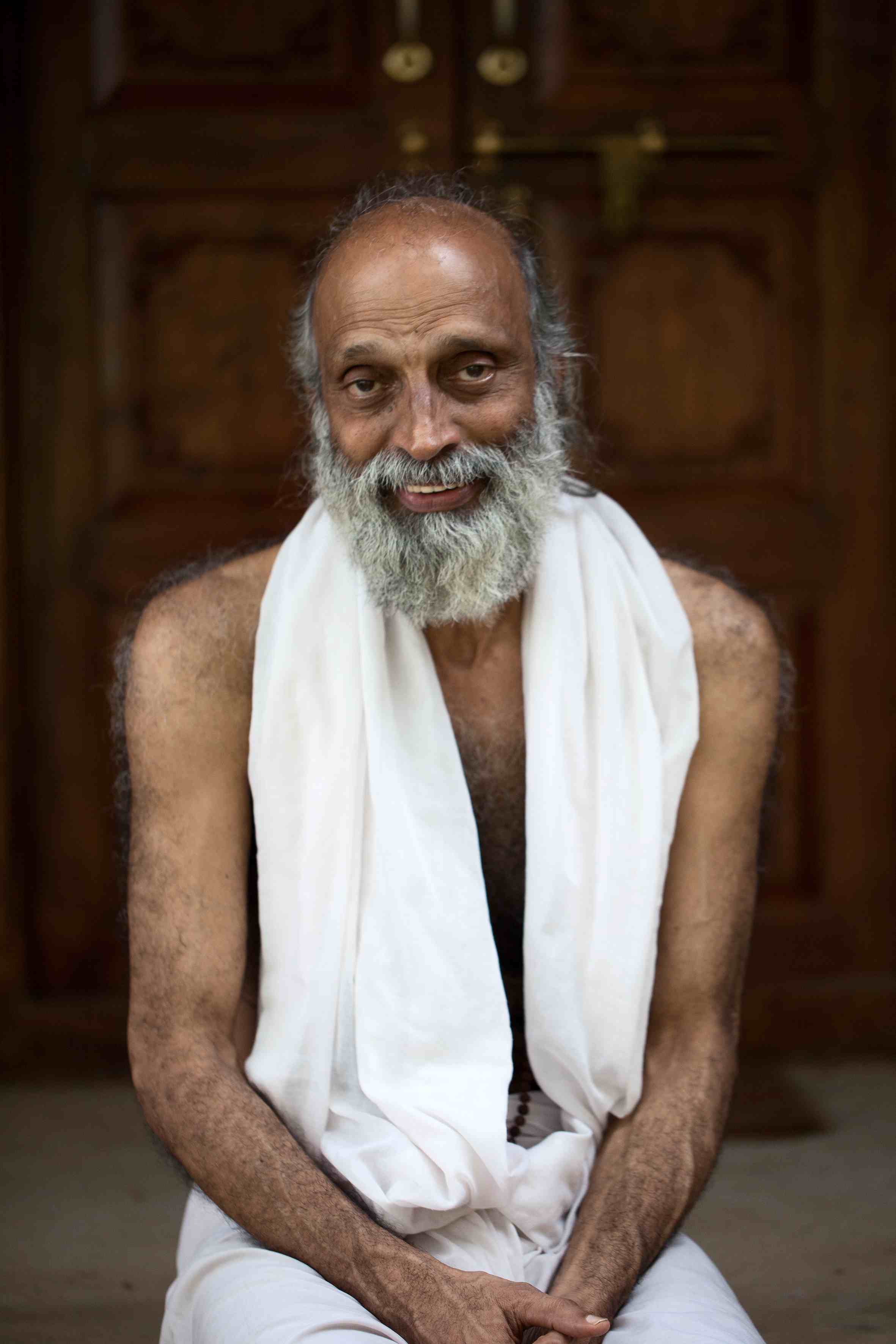 Crédits photo : Manuela Böhme – http://mboheme.tumblr.com/
Three days later
I have been here a few days, in this ayurvedic private clinic with a multitude of Shivaite temples and other sacred trees nestled around it. The jungle surrounds the place, with a two-meter deep ditch in between, the ultimate protection against elephants and leopards. It is forbidden to go for a walk there, and our demands of wannabe Indiana Jones will change nothing.
Day after day, moment after moment, the ritual of Pancha Karma proceeds in an atmosphere of prayers and spirituality. Pujas (ceremonies of offerings) take place each morning in honor of various Hindu divinities. The rituals of fire, celebrated on request, accompany the patients on their way to healing. Each morning also, a Brahman comes to sound the traditional bells and to sing mantras.
Offerings of light, songs, smiles, delicious delicacies: the work of purification is also contained in all these practices, in which the whole universe, the Great Carer, is reflected.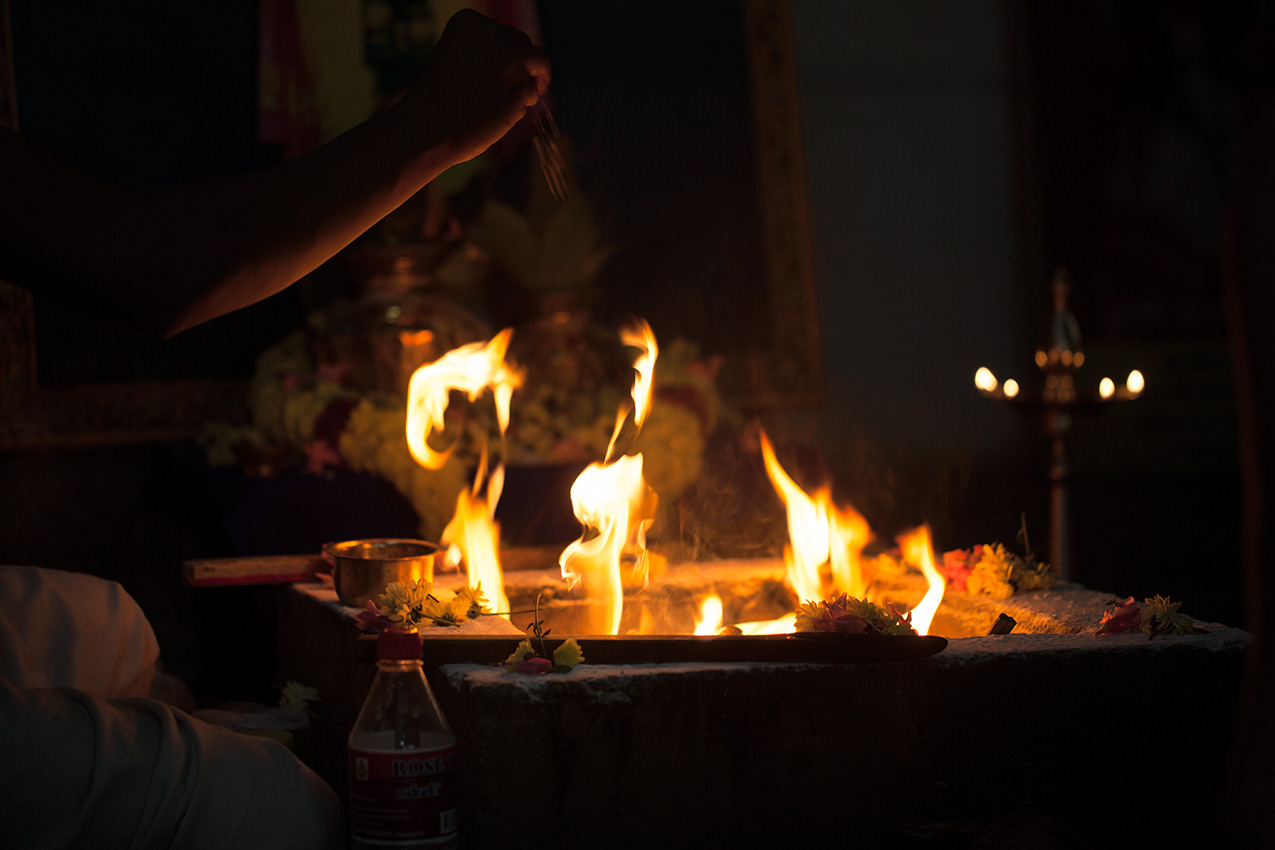 Crédits photo : Manuela Böhme – http://mboheme.tumblr.com/
Crédits photo : Manuela Böhme – http://mboheme.tumblr.com/
Time goes by…
The first week of Pancha Karma is completed. After having carefully defined our ayurvedic constitution (Pitta, Kapha, Vata), and having asked us about our wishes and our possible minor ailments, the doctors prescribe a treatment made of plants: broths to swallow eight times per day and different sorts of massages, plasters, purgings and other curative ointments.
More than a medical treatment, what I came to India for was to find frugality and abandonment. The room is minimalist, the washing facilities basic: perfect for asceticism. But I rather quickly understand – with some unease – that this sobriety amounts to luxury for the average Indian. They usually live in tiny rooms with several members of their family, with often a simple piece of canvas on top of their head.
At the source of Yoga
Coincidences and synchronicities are an everyday life thing here: as if India was part of a different time-frame place, as if the rules of the "ordinary world" were slowly being replaced by a sort of quantic reality… So there's nothing weird really about the fact that the clinic was built on the very same place where Pantanjali – mythical yogi and well-known author of the Yoga Sutra – lived thousands of years ago.
Every morning at sunrise, Ammukuty offers a practice of Hatha Yoga. The bravest ones – only a few people – gather on the terrace of one of the buildings, just underneath the Pantanjali rock. In this atmosphere, each detail of the asanas is transformed into a prayer of the body. My encounter with Master R. and his yogi friends when I arrived in India embraced my whole body. Therefore, as the venerable star is rising at the horizon, the profound wish of pursuing the daily practice once I am back in France is rising too.
Shirodhara, the great silence
Immersing in the Great Silence. Yesterday the main phase of the ritual started: Shirodhara, the climax of the cure, carefully prepared during the previous weeks, a progressive purification of physical and mental toxins. Each day, for nearly an hour and a half, the therapists gently sweep my face with warm oil, in a hypnotic swaying. Six attentive young women are at work for this treatment, in perfect harmony: some heat the oil, others slowly spread it on the body in the manner of an "amniotic bath", and the last one gently caresses the head while making the oil flow from right to left in a continuous stream. The combined effect of these oilings feels like a return to the Source, a primordial rebooting of the cells, those of before birth, or even more ancient…
This week of Shirodhara combines a total opening and a great vulnerability. The thinned body – I weigh 47 kilos – receives each piece of information with acuity. The instructions imposed – gently but firmly – to the practitioner of Pancha Karma go along the same rules: not to leave the room for seven days, silence and a pure and simple stop of any activity. All of them. Without exception. The doctors thus enjoin me to stop meditating.

Gravity and grace
 
On the morning of the fourth day, something settled… after long days of fight against imposed inertia. During these dark moments, as long as a day without bread, I want to read, write, go for a walk, spend long hours in meditation… But all these are prohibited. And it is especially the latter point which crystallizes my irritation. I had carefully prepared a program of spiritual practice in preparation for Shirodhara: meditation, ritual, yoga etc. All my plans have fallen through. So I rant: "Those doctors do not know anything about practice; to prevent me from meditating, nonsense!"… Then I grumble, curse then get irritated by my own anger when – suddenly – one morning, in front of the window in my room, everything changes!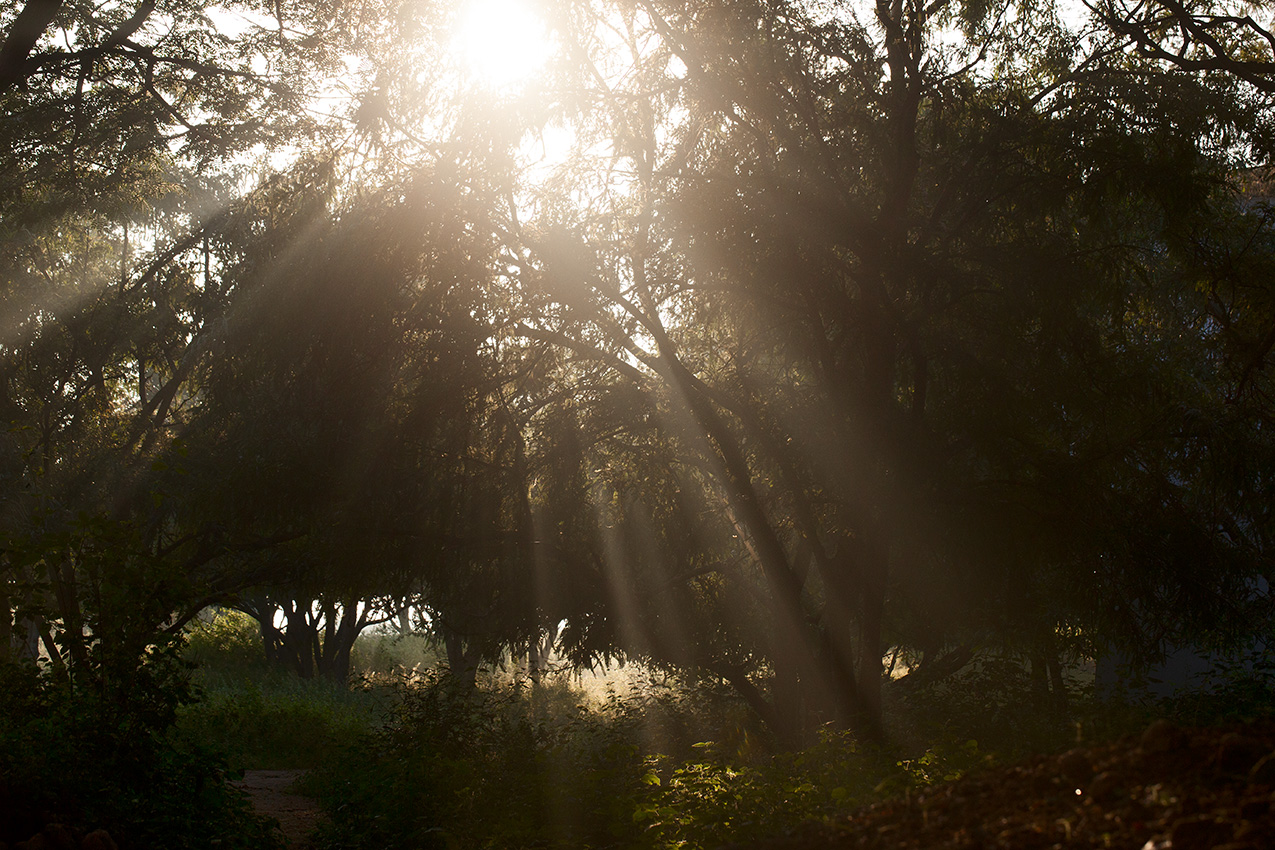 Crédits photo : Manuela Böhme – http://mboheme.tumblr.com/
Outside, the first rays of the sun go through the scintillating foliage of a tree with a thousand branches: Kannon Bodhisattva (the embodiment of the compassion in Buddhism) a fairy with green hair. The majestic tree is carrying a message. "All is there. Stop doing. Stop moving. Stop seeking. Let go… If you move too much, you do not see any more."
The three next days are passed in "suspended time", taking refuge in the branches of Kannon. Each moment like a treasure, each instant fully lived, each small thing suddenly large, as simple as that.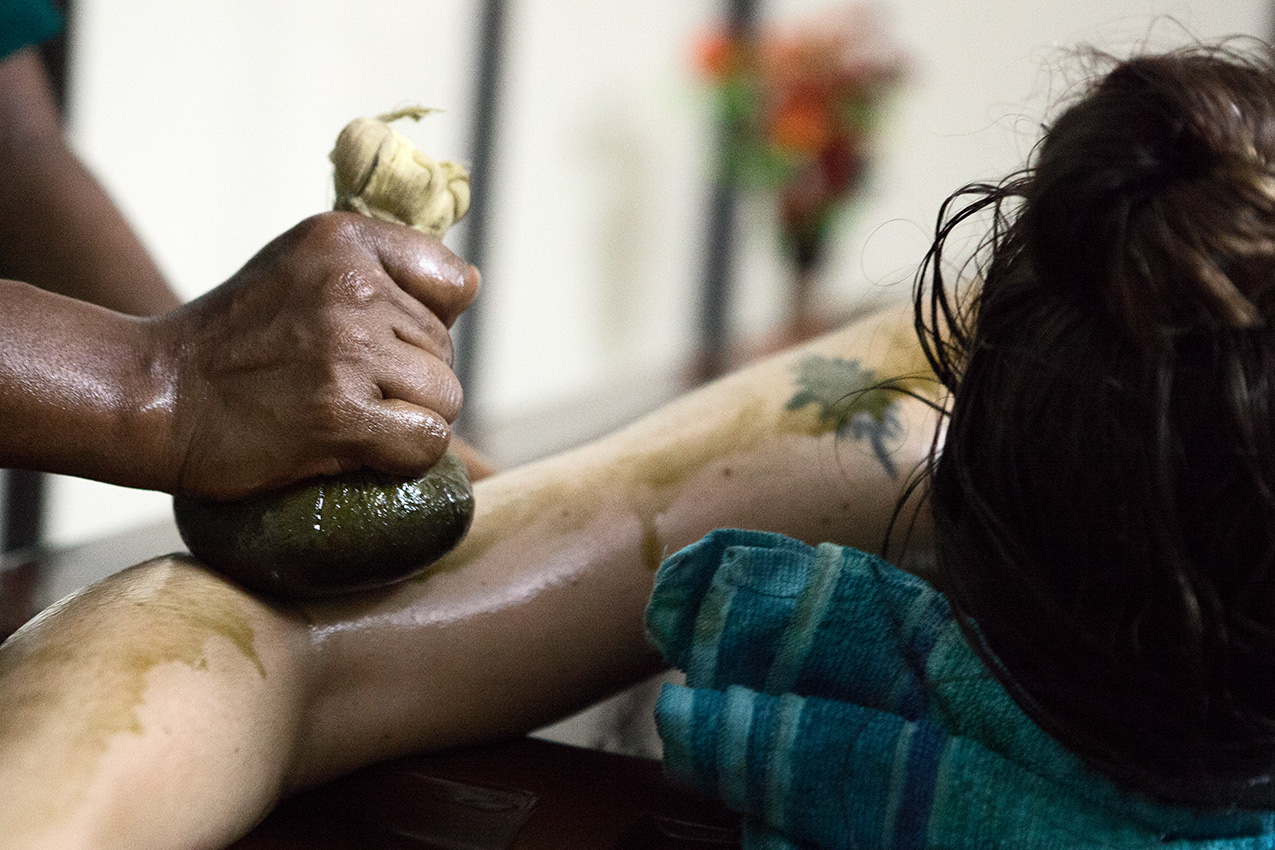 Crédits photo : Manuela Böhme – http://mboheme.tumblr.com/
A new start

Now is the time to leave India. From this old and spiritual civilization, I learned so much!
I learned fervor. I learned silence. I learned the non-doing. A priceless lesson.
And, to move forward along my Way, I carry the light, offered one day by Kannon, the tree with a thousand arms.
Cet article a été initialement publié dans le magazine à découvrir Regard Bouddhiste, merci à eux.
N'hésitez pas à vous abonner pour soutenir cette publication !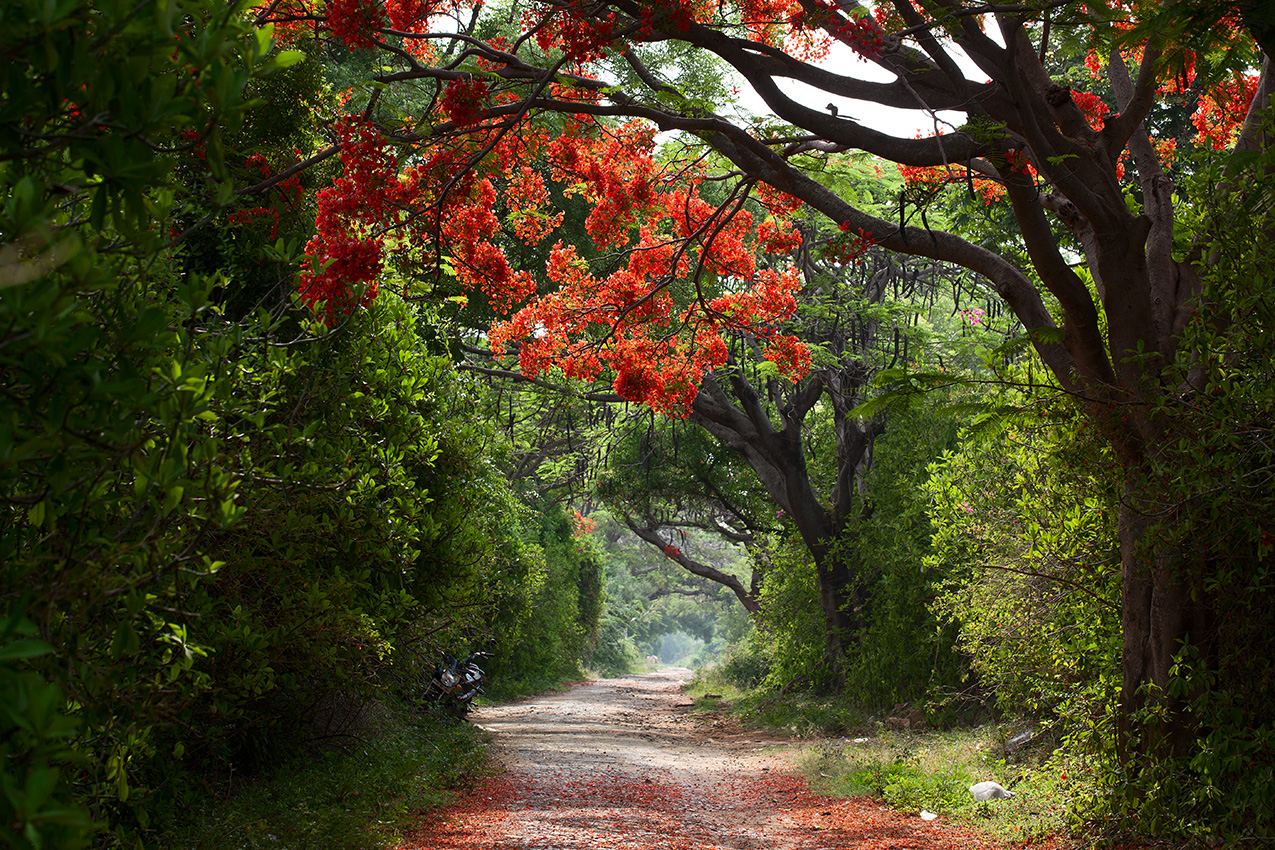 Crédits photo : Manuela Böhme – http://mboheme.tumblr.com/